Electronic Instrumentation
Certificate (CERT)
Overview
This certificate is designed to boost your current career in the instrumentation field or prepare you to specialize in other craft areas, increasing your value in an instrumentation department.
What Will I Learn?
Instrumentation technicians test, certify, install, repair, inspect and maintain high-tech instruments and equipment used in automated systems for plants, petrochemical refineries and treatment facilities.

The Instrumentation Technology program gives students state-of the art, hands-on training. Graduates are proficient in calibration, troubleshooting and maintenance of hydraulic, pneumatic, electrical and electronic control devices. You will also be prepared to fill positions in electrical maintenance and electrical distribution-related occupations, as well as gaining introductory-level knowledge of automation systems and designing, programming and troubleshooting programmable logic controllers.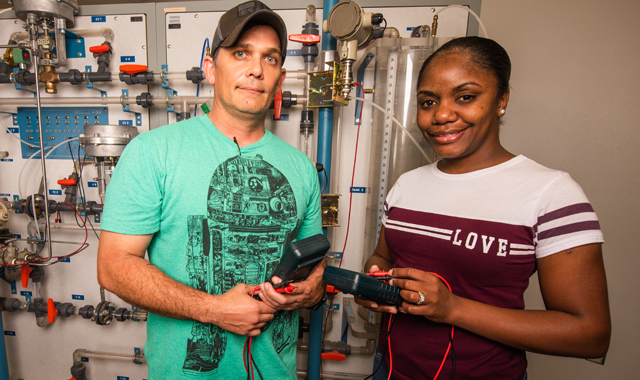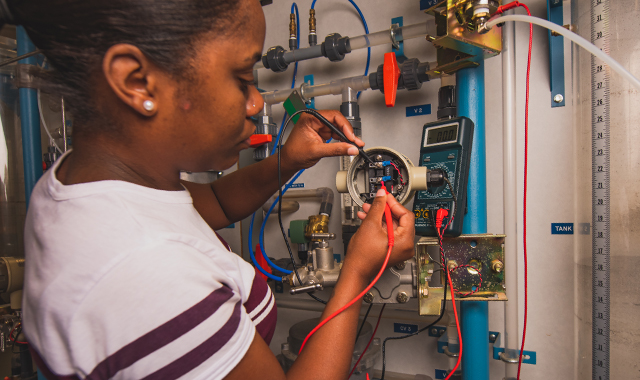 What can I do with this Certificate
Find work in refineries, petrochemical industries, exploration and production, power generation, power distribution, manufacturing and water and/or air treatment. Many graduates choose to further their education through an Associate of Applied Science (AAS) degree and develop skills by using precision instruments, alignment procedures, vibration analysis, rigging, blueprint reading, pipefitting, machining processes, welding troubleshooting, maintenance planning, computer applications and service manual applications.
Degree Requirements
Complete the Institute's college success course and 31 semester credit hours of program-specific requirements and courses in the following areas: electrical safety, AC and DC electrical theory, how to use basic test instruments and multi-meters, calibration practices and general instruments and equipment such as transmitters, meters, switches, gauges and bench-test equipment.

Program Credits: 31
Lecture Hours: 25
Lab Hours: 24
There are no specific admission requirements for this program of study other than the Institute's admission requirements.
Learn more about the tuition and special fees required for this program.
Meet the experienced and dedicated instructors you will learn from as you work to complete this program.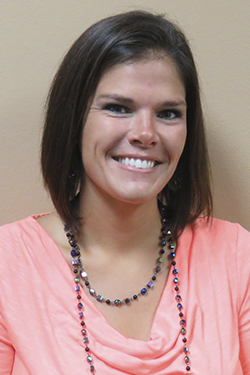 Chelsea Hoke
Program Director