Radiology Technology Degree Program
Associate of Applied Science (AAS)
A Radiology Tech School in Texas
Be prepared for entry-level positions in hospitals, clinics or physicians' offices performing procedures that produce images of patients for diagnosis by physicians. The Radiologic Technology program is accredited by the Joint Review Committee on Education in Radiologic Technology (20 N. Wacker Dr., Suite 2850 Chicago, IL, 60606-3182, (312) 704-5300, www.jrcert.org).
Complete your application to this program online?
What Will I Learn?
Students will demonstrate clinical competence by selecting proper technical factors, applying proper positioning skills, demonstrating good patient care and using proper radiation protection. You will learn to develop effective written and verbal communication skills, critical thinking and problem solving skills, while displaying professional ethics and conduct.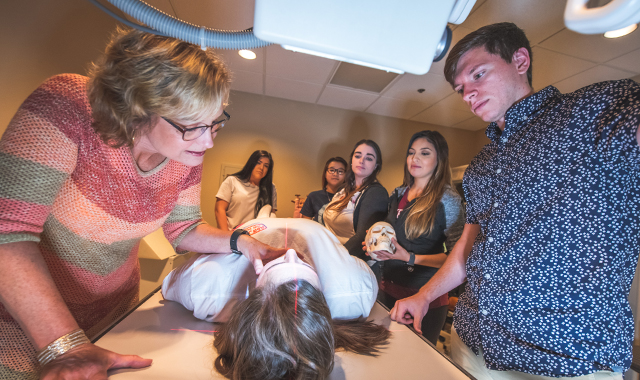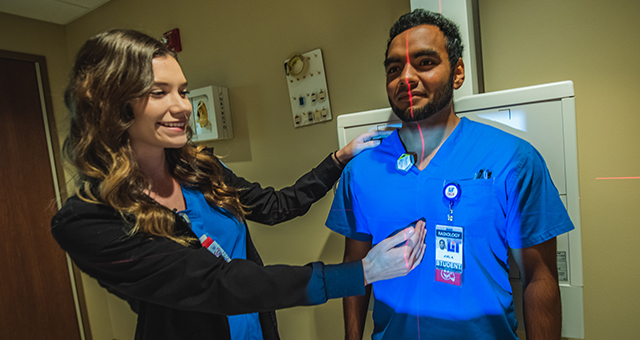 What can I do with this Degree
Graduates are eligible to sit for the American Registry Radiologic Technologists certification exam and can apply for licensing by the Texas Medical Board or the licensing agency of other states. You will perform radiographic procedures in the diagnostic department, emergency room and operating room of hospitals, physicians' offices and clinics. After graduating, you can get advanced training in other imaging modalities such as CT, MRI, sonography, PET imaging and radiation therapy.
Degree Requirements
The Radiologic Technology program is a lock step program. The courses must be completed in order of the listed degree plan. If a course must be repeated, the student will have to wait one year to retake the course. All lecture, lab, and practicum courses must be completed to advance to the next semester and graduation.

Program Credits: 64
Lecture Hours: 44
Lab Hours: 108
Learn more about the requirements for this program including a background check, academic prerequisites, the cost and a typical weekly schedule.
Learn more about the tuition and special fees required for this program.
Meet the experienced and dedicated instructors you will learn from as you work to complete this program.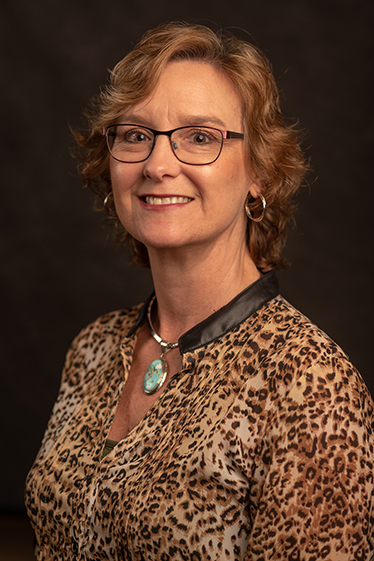 Brenda Barrow
Program Director