Dental Hygiene Degree Program
Associate of Applied Science (AAS)
A Dental Hygienist School in Texas
The role of the Dental Hygiene Program is to prepare highly competent dental hygienists to meet the oral health care needs of the public. The program is accredited by the Commission on Dental Accreditation, American Dental Association (211 East Chicago Ave., Chicago, IL 60611-2678; 312-440-2695; www.ada.org ).
Complete your application to this program online?
What Will I Learn?
The information needed for an Associate of Applied Science in Dental Hygiene and to prepare to take professional exams. This includes: assessing and monitoring medical and dental health histories, performing head and neck cancer screenings, obtaining and assessing dental x-rays, identifying oral and systemic health problems, treating oral diseases by removing deposits from the teeth and applying therapeutic agents, preventing further disease by applying preventive agents such as fluorides and dental sealants, educating individuals and groups on oral health care and promotion, and developing oral health programs to meet the needs of school and community.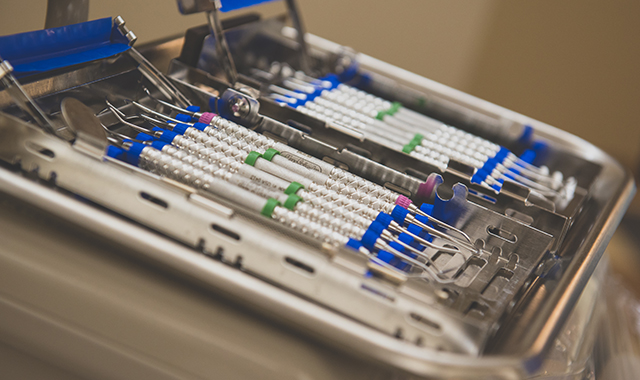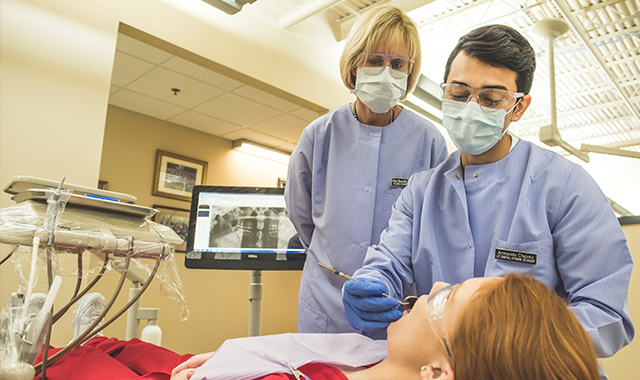 What can I do with this Degree
Most positions are in private practice, but there are also opportunities in some government agencies (including the prison system and public health departments), as well as in educational systems.
Degree Requirements
The Dental Hygiene Program is 24 months long. The Associate of Applied Science in Dental Hygiene consists of 68 semester credit hours. The curriculum prepares students for the Dental Hygiene National Board Exam and the Clinical Regional Exam.

Program Credits: 68
Lecture Hours: 52
Lab Hours: 59
Learn more about the requirements for this program including a background check, academic prerequisites, the cost and a typical weekly schedule.
Learn more about the tuition and special fees required for this program.
Meet the experienced and dedicated instructors you will learn from as you work to complete this program.