Emergency Medical Technician (EMT) Paramedic
Associate of Applied Science (AAS)
Overview
The EMS Program offers both academic and workforce (continuing education) training designed to prepare those who plan to work in the field of pre-hospital emergency medicine as an EMS provider, firefighter, industrial medical technician, safety technician, or in law enforcement or other areas in public services.
What Will I Learn?
Upon successful completion of this program, graduates are prepared for the certifying exam for paramedics, National Registry of Emergency Medical Technicians. The paramedic classes represent the upper level in EMS training. Only students who are already certified at the EMT-Basic level or Advanced EMT are eligible to enroll in this course. The paramedic courses introduce more advanced concepts and techniques, such as advanced airway support, administering IVs, recognition and emergency treatment of cardiovascular diseases, medical diseases, trauma related injuries, complicated out of hospital child birth, respiratory complications, and the administration of emergency medications. The paramedic classes include hours in the classroom, lab, simulations, clinical and field settings.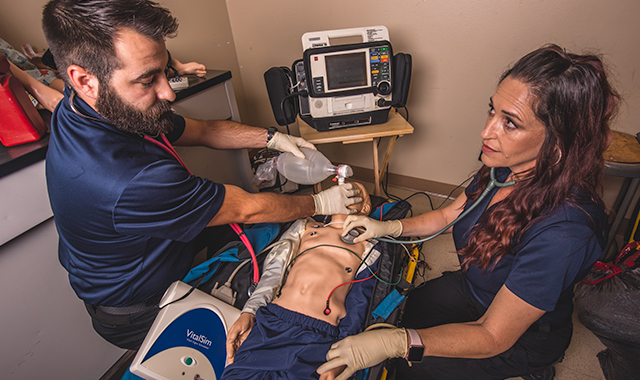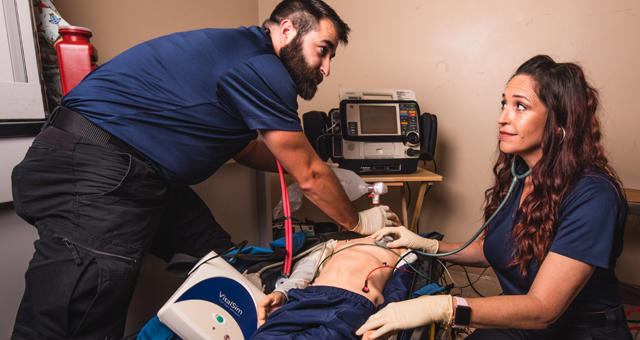 What can I do with this Degree
The initial Emergency Medical Services Program courses prepare students for the National Registry of Emergency Medical Technicians (NREMT) examinations. Graduates of this program are recognized by the National Registry of Emergency Medical Technicians (NREMT) as potential testing candidates.

After students successfully complete requirements for the National Registry, they may apply for certification by the Texas Department of State Health Services (DSHS). Certification and/or licensure is not automatic. The National Registry of Emergency Medical Technicians (NREMT) administers all certification examinations upon completion of a DSHS-approved educational program. Completion of the Lamar Institute of Technology Emergency Medical Services program does not guarantee eligibility for DSHS certification and/or licensure. Certification exams are administered at the Institute's Testing Center.
Degree Requirements
This AAS degree program requires 60 semester credit hours with core paramedic course offerings beginning in the spring semester. Another option includes a four-semester Paramedic Certificate beginning in the spring semester.

Program Credits: 60
Lecture Hours: 37
Lab Hours: 100
High School Diploma or GED, TSI complete in all areas, 10 panel or greater urine drug screen, Texas DPS background check, Record of inoculations, Influenza inoculation, Adult Physical Examination, Emergency Medical Technician or Advanced Emergency Medical Technician certification
Learn more about the tuition and special fees required for this program.
Meet the experienced and dedicated instructors you will learn from as you work to complete this program.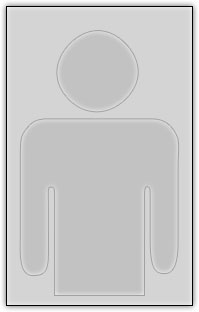 Jolene Monse-Thompson
Program Director