Respiratory Therapy Degree Program
Associate of Applied Science (AAS)
A Respiratory Therapist School in Texas
The Respiratory Care Program prepares graduates with the knowledge and skills needed as a Registered Respiratory Therapist (RRT). Graduates receive an Associate of Applied Science Degree.
Lamar Institute of Technology Respiratory Care Program, 200297, Associate of Science in Respiratory Care in Beaumont, TX, is accredited by the Commission on Accreditation for Respiratory Care (CoARC), 264 Precision Blvd., Telford, TN 37690 (
www.coarc.com
).
Find the program's outcome data at
https://www.coarc.com/student/programmatic-outcomes-data/
Complete your application to this program online?
What Will I Learn?
The purpose of the 66 SCH Respiratory Care Program is to prepare graduates with demonstrated competence in the knowledge, psychomotor (skills) and affective (behavior) learning domains of Respiratory Care practice. Students prepare for careers in respiratory care through lectures, lab work and clinical experience aimed at qualifying the student for certification and registration by the National Board for Respiratory Care.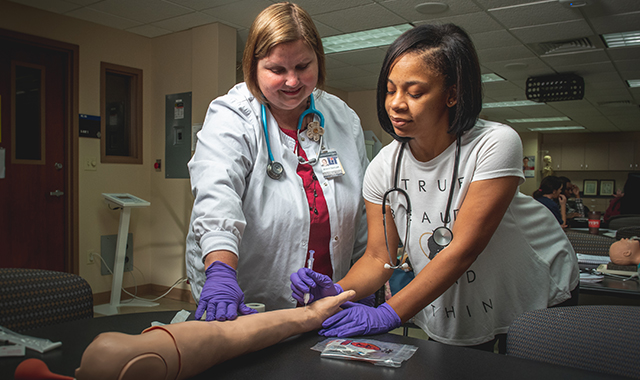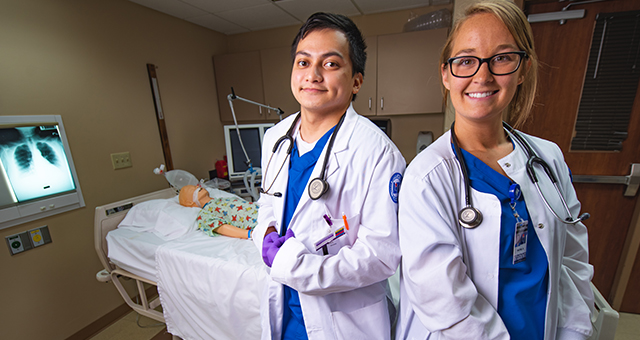 What can I do with this Degree
Respiratory therapists provide hands-on care that helps people recover from a range of medical conditions.They are employed in hospitals where they provide breathing treatments, manage ventilators for the critically ill in intensive care units and deliver lifesaving treatments in emergency rooms, neonatal and pediatric intensive care units. Respiratory therapists also provide care in patients' homes, assist with diagnosing sleep disorders, provide care for patients undergoing pulmonary rehabilitation and assist in emergency transports.
Degree Requirements
A grade of "C" must be earned.
A GPA of 2.0 must be maintained.
Pass the NBRC Secured Comprehensive Therapist Multiple Choice and the Clinical Simulation Self-Assessment Examination.
Satisfy Lamar Institute of Technology graduation requirements.
Additional examination requirements exist. For more information about a career in the profession, visit www.AARC.org.
Program Credits: 66
Lecture Hours: 41
Lab Hours: 118
Learn more about the requirements for this program including a background check, academic prerequisites, the cost and a typical weekly schedule.
Learn more about the tuition and special fees required for this program.
Meet the experienced and dedicated instructors you will learn from as you work to complete this program.