Two HVAC Students Named Trade Academy Recipients
2/16/2023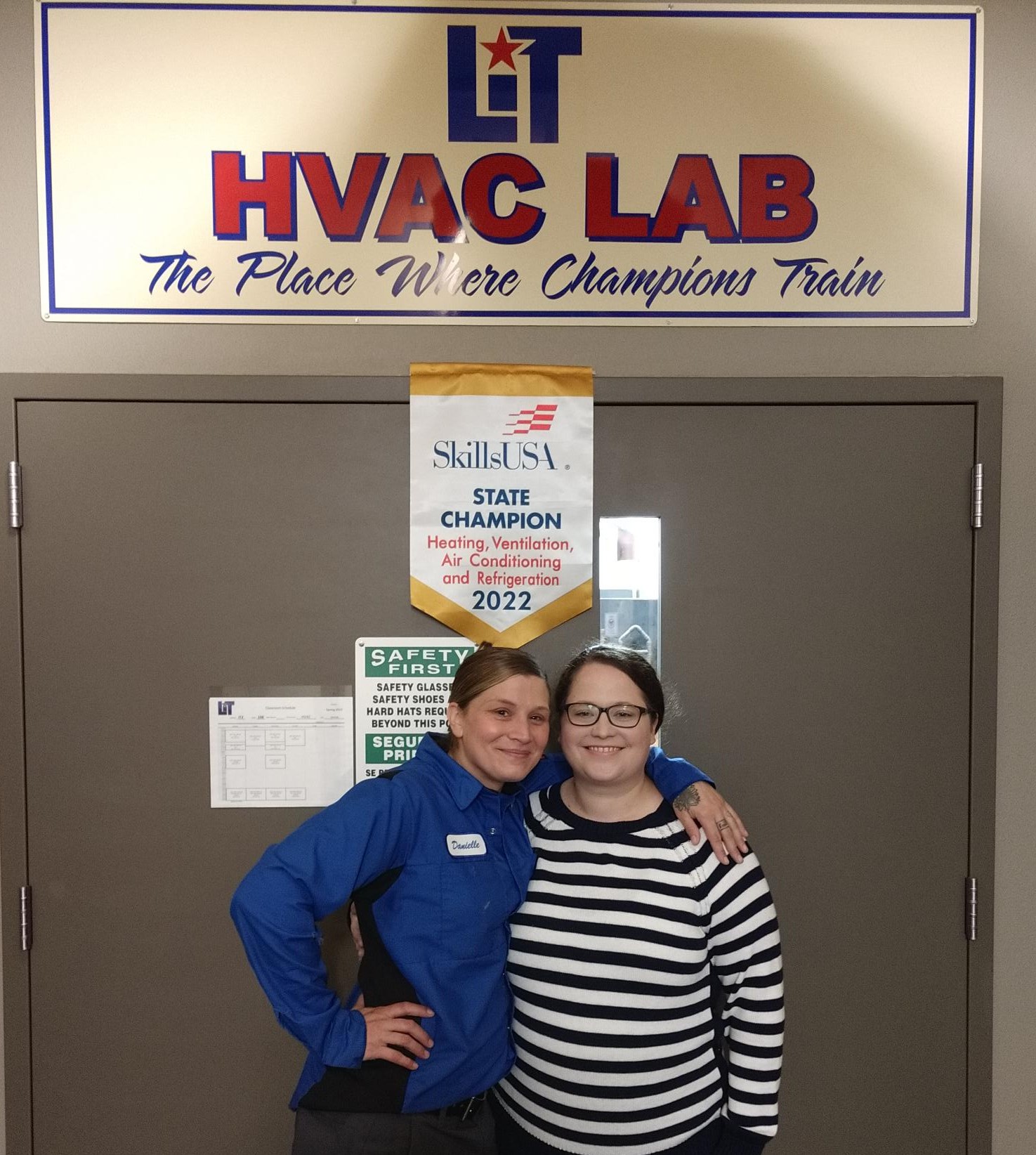 Lamar Institute of Technology HVAC students, Danielle Boyd and Melissa Spell, have been selected as recipients of the 2023 Trade Academy HVAC Scholarship. The scholarship includes $2,500 towards tuition and tools, a one-year supply of WD-40 Brand products, individually selected Truewerk workwear system and a one-year Housecall Pro 'Essentials' subscription.
"We are very proud of Danielle and Melissa for winning the 2023 Trade Academy Scholarship. HVAC installers and technicians are an amazing fit for females interested in a rewarding career in the near recession-proof field of HVAC," said Darrell Grissom, Interim Chair and Associate Professor of the Department of Technology. "These two outstanding students are always willing to roll-up their sleeves and dive right into the hands-on lab projects as assigned in the program."
Boyd and Spell are two of 20 students who won the scholarship out of 413 applicants. The students were honored at a virtual award ceremony on Wednesday, February 15, 2023.
"With earning potential at an all-time high, it's a great opportunity to begin a career in HVAC. Danielle and Melissa will both benefit from gaining the knowledge to earn a fantastic living while providing for their family and be an ambassador for other females considering a technical degree as alumnae for Lamar Institute of Technology," said Grissom.