Welding Degree Program
Associate of Applied Science (AAS)
A Welding Training School in Texas
Welding Technology prepares the student for employment in the welding field. This includes fab shops, petrochemical plants and pipelines as well as other welding facilities. Welding is used in building and maintaining petrochemical industry units, pipeline, marine vessels, bridge structures, and many other industrial components.
What Will I Learn?
You will learn fillet welds and v-groove welds as well as pipe using SMAW, GMAW, FCAW and GTAW welding processes. Students are instructed in the safe and efficient techniques used in modern welding applications. Students' skills and knowledge are regularly tested and receive certifications by the American Welding Society Standards.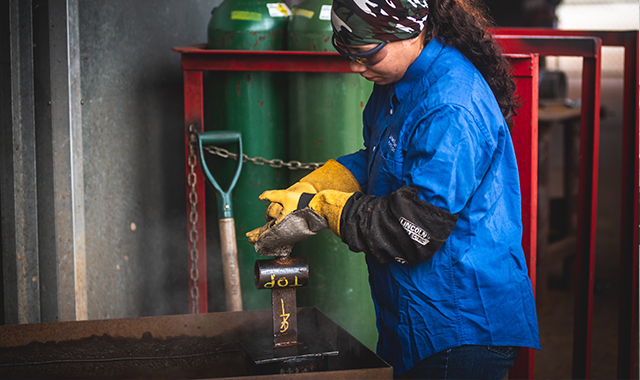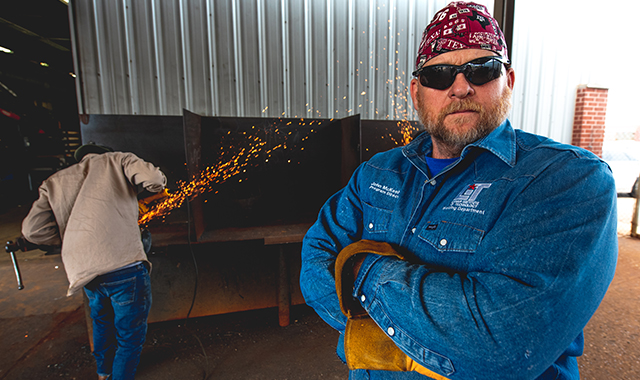 What can I do with this Degree
Welders are in high demand with high paying jobs. Students who get a one year certificate or a two year Associate of Applied Science degree are highly sought after. The job of the welder is for persons who take pride in their work and know how to get a job done.
Degree Requirements
Students must earn a 'C' or better in all courses in the degree plan.

Program Credits: 60
Lecture Hours: 41
Lab Hours: 58
Individuals applying to the Welding Technology Program must apply and be accepted to Lamar Institute of Technology.
Learn more about the tuition and special fees required for this program.
Meet the experienced and dedicated instructors you will learn from as you work to complete this program.