Air Conditioning
Certificate (CERT)
Overview
The Certificate overview is a 32 hour study of basic air conditioning facts. Some of these are electricity for HVAC, the basic cycle of refrigeration, residential type units and also gas and electric heating.
What Will I Learn?
In the Certificate plan a student will can the basic knowledge in troubleshooting, electrical circuits and refrigeration problems. He or she will also learn basic skills such as soldering, installation techniques and electric diagram reading.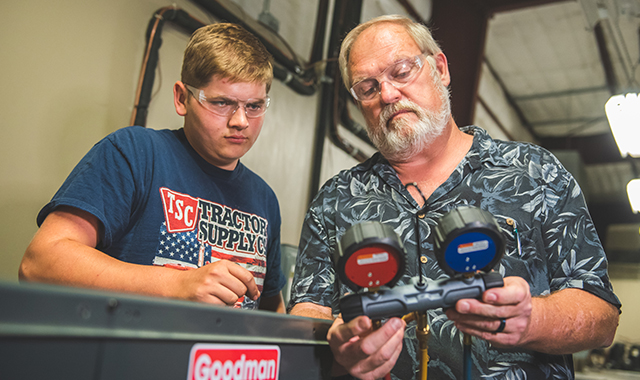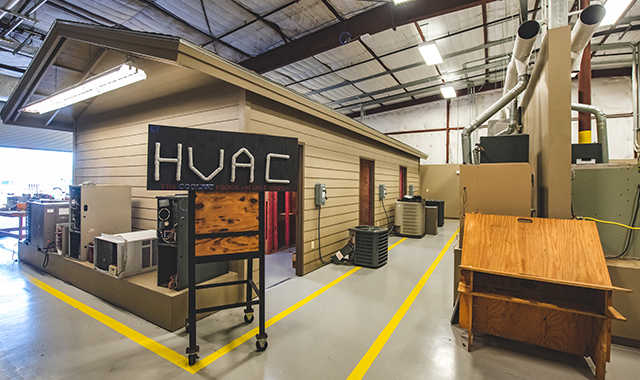 What can I do with this Certificate
With this Certificate plan the student will be well qualified to accept and complete entry level work that is required in the HVAC Industry.
Degree Requirements
The Certificate Program is a 32 major hour program that can be completed in 16 weeks. If a student enters in August he or she will complete the program the following May provided they maintain a "C" or better GPA.

Program Credits: 32
Lecture Hours: 16
Lab Hours: 48
There are no TSI or any other testing requirements needed to enter a Certificate Program.
Learn more about the tuition and special fees required for this program.
Meet the experienced and dedicated instructors you will learn from as you work to complete this program.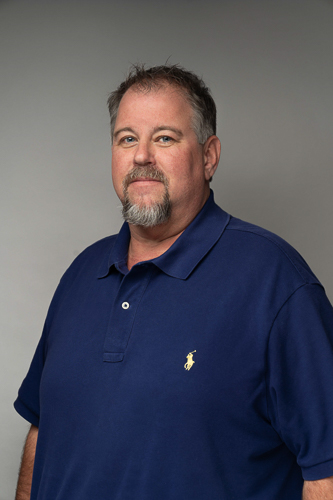 Darrell Grissom
Program Director