Computer Drafting Technology
Associate of Applied Science (AAS)
Overview
An Associate of Applied Science degree in the Computer Drafting Technology program gives young men and women skills to work in the drafting industry that can be applied worldwide. In the program students learn to create drawings in a number of formats, including mechanical board and CAD drafting. Multiple software options are taught and available to students.
What Will I Learn?
Drafting students at Lamar Institute of Technology learn the basic geometric properties of objects and shapes. These geometric entities are the basis of any CAD creation, whether 2D or 3D. Together, these basic lines, circles and arcs are used to draw items for multiple industries. Students learn to create architectural projects such as houses, offices and schools. They learn about the petro-chemical industry and the piping, electrical, instrumentation and structural steel drawings used. They learn about civil projects involving property layouts, surveying, subdivisions and road and highway infrastructure.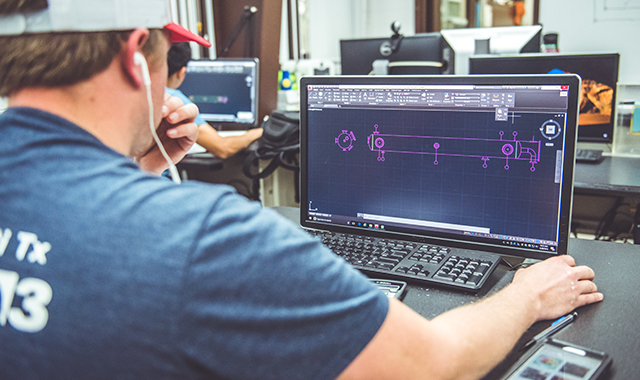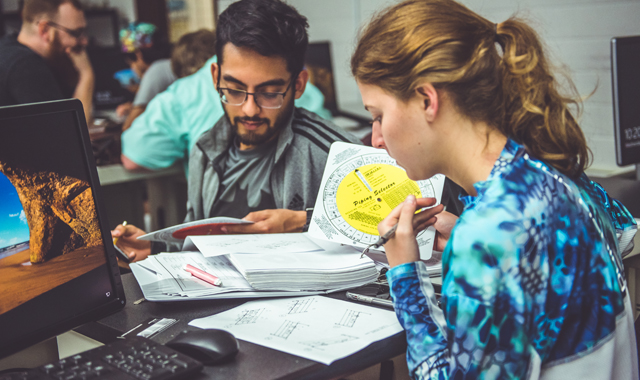 What can I do with this Degree
With the Computer Drafting Technology degree from Lamar Institute of Technology, graduates are prepared to enter rewarding and in-demand drafting roles. Students leave with the skills needed to pursue a drafting career locally or anywhere in the world. Lamar Institute of Technology uses Autodesk software products, which are widely adopted throughout the world. A range of software options used can be downloaded for free, giving students the opportunity to expand and perfect their skills at home.
Degree Requirements
Drafting students must complete the required coursework of 60 semester credit hours and receive a grade of "C" or better to achieve the AAS degree in Computer Aided Drafting Technology.

Program Credits: 60
Lecture Hours: 46
Lab Hours: 56
Students interested in a career in Computer Aided Drafting may apply to Lamar Institute of Technology with the help of the Student Success Department.
Learn more about the tuition and special fees required for this program.
Meet the experienced and dedicated instructors you will learn from as you work to complete this program.
Stanley Spooner
Program Director